Trane® by Trane Technologies Celebrates 110 Years of Pioneering Innovation.
Trane® a global climate innovator – is celebrating its 110th anniversary as a world leader in creating comfortable, energy efficient indoor environments for commercial buildings, industry and homes.

The Trane Company was incorporated in 1913, 28 years after James Trane and his son Reuben started a family plumbing business in La Crosse, Wisconsin. It established its position as a pioneer in climate control in the 1930s with the patent of its first air conditioner and the launch of Turbovac, a water chiller that fundamentally altered the industry's approach to large-building air conditioning systems. Today, the company's solutions can be found in renowned landmarks such as New York City's Grand Central Station and the Burj Khalifa in Dubai, the world's tallest building, as well as numerous buildings and homes around the world.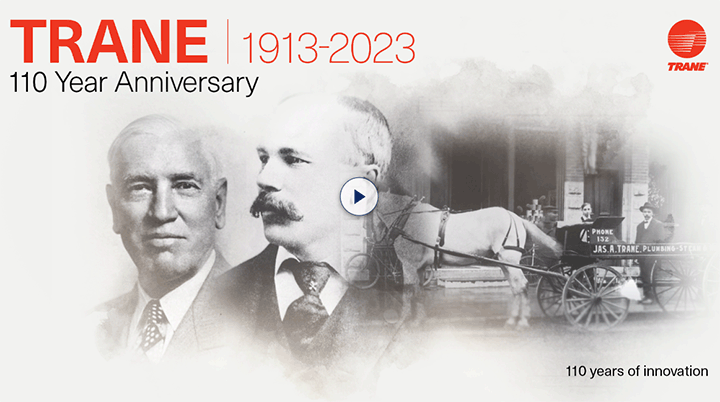 "Since 1913, Trane has been pioneering innovation that advances industries and improves lives and communities," said Donny Simmons, president, Commercial HVAC Americas, Trane Technologies. "Today, Trane Technologies continues to challenge what's possible for a sustainable world – a purpose built on more than a century of big ideas, bold action and extraordinary impact."
Story continues below ↓
---