NADCA to Host 34th Annual Meeting and Exposition in New Orleans.

Registration Now Open for March 27-29 Event.


The National Air Duct Cleaners Association (NADCA) — also known as the HVAC Inspection, Cleaning, and Restoration Association — today announces that its 34th Annual Meeting & Exposition will take place March 27-29, 2023 at the Hilton Riverside in New Orleans, Louisiana.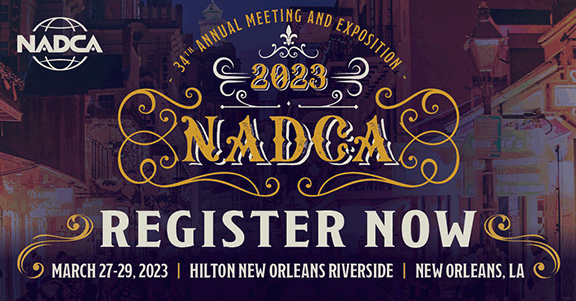 The industry's largest annual event will bring together a diverse group of professionals involved in the inspection, cleaning, and restoration of HVAC systems. With industry-specific certifications, educational sessions, and networking, the Annual Meeting is perfect for air systems cleaning specialists, mold remediators, HVAC inspectors, or anyone interested in the comprehensive field of HVAC system cleaning. Attendees will gain insights into emerging technologies, the latest trends, proven ways to build and grow duct cleaning businesses, and best practices based on current literature and evidence-based standards.

"This year's program continues our focus on training and education, with outstanding content for technicians and business owners," said Jodi Araujo, CEM, NADCA's Chief Executive Officer. "It's important that HVAC professionals continue to learn and network with industry peers and learn best practices from industry experts. Attendees from both established air duct cleaning businesses and new companies entering the industry will have access to incredible educational sessions. No one offers better professional development and networking opportunities than NADCA.
Story continues below ↓
---