Modine Offers New Air Cleaning Option for School HVAC.
Indoor air quality in schools is always a vitally important topic when it comes to the health of students and teachers. But it's taken on even more urgency in recent months as they return to in-person classes following pandemic-related closures.

As part of Modine's commitment to providing the best commercial HVAC solutions, we've partnered with Global Plasma Solutions to offer a state-of-the-art GPS' patented needlepoint bipolar ionization (NPBI™️) technology, compatible with our major school products, to help ensure the highest quality classroom IAQ. The systems can be installed in existing Modine school products, offering facility managers another tool for keeping students safe.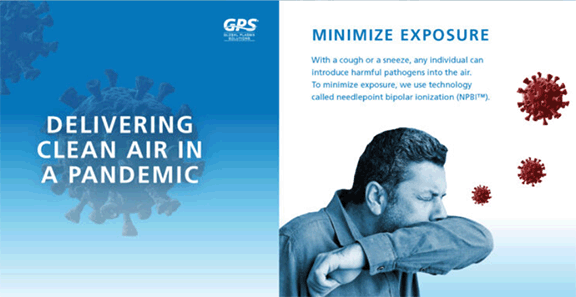 The needlepoint bipolar ionization system is an auto-cleaning, with the capacity to handle up to 2,400 CFM. The patented technology eliminates airborne pathogens* and particulates to provide safe and healthy air.

Tests conducted by a third-party under controlled circumstances, in a laboratory environment, indicate the bipolar ionization system can reduce the presence of pathogens* in the air:

- Norovirus, 93.5%
- Human coronavirus, 90%
- Legionella, 99.7%
- Clostridium difficile, 86.8%

The NPBI ™ offers multiple mounting options. Its carbon fiber and composite construction is designed for durability. Other benefits include energy savings, reduced pressure loss, odor control, and particle reduction and smoke control.

Compatible with Modine Products

We'll launch the new ionization retrofit kit for our school products install base on Sept. 1, 2020, and a factory installed option will be available soon. It will work with our top-of-the-line school HVAC products including:



- Airedale ClassMate® DX Cooling and Heat Pump
- Airedale SchoolMate® Water/Ground Source Heat Pump
- Airedale Sentinel® Vertical Unit Ventilator
- Horizontal and Vertical Unit Ventilators.

Story continues below ↓
---