2020: The Little Year That Could.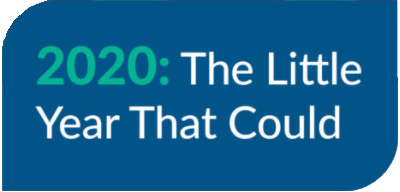 The past year has been filled with unexpected tragedy and hardship for all of us. Yet despite it all, there is still much to be thankful for. As we reflected on what the past year has brought for Pearl and the industries and professionals we serve, we're reminded of the many struggles—but also the many triumphs—we've experienced. In this post, we'll share some of those highlights and wins, both for the company as a whole and each of our departments serving our primary audiences and customers in the housing industry. 2020 became the little year that could.

In spite of Covid's impact on the contracting industry (equipment shortages, crews quarantined), a new light was shone on energy use and air quality as more people stayed at home full time. Because our company was already so nimble, we were able to pivot quickly to offer support and education to our customers—many of whom, as boots on the ground companies, were new to a virtual landscape. As a result, Pearl has continued to add value to our customers' businesses throughout 2020, and we continue to engage with our partners as they adjust to a changing sales landscape.
Story continues below ↓
---