Women In Energy Launches New Website.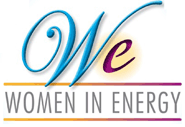 The Women in Energy Association launched a new website: wewomeninenergy.com. The website supports the groupís mission to connect and empower women working in the energy industry. They do this by providing career resources, creating networking and mentoring opportunities, promoting educational courses, and developing strategies to minimize obstacles women may face in the industry.
Latest news & Facebook feed
Get updates about Women in Energy, as well as industry news, through these helpful feeds. In the future, the group will highlight stories of members making an impact.

Events calendar
Learn about upcoming expos, educational courses, and networking opportunities through the events calendar. You can also register for upcoming events. The next Women in Energy Conference will be held in conjunction with the 2018 Eastern Energy Expo at Foxwoods Resort Casino from May 20Ė23, 2018.
Story continues below ↓
---