Sixty Service Leaders Talk People, Processes, and Technologies.

Synergy Solution Group hosts HVAC Service Operations Forum.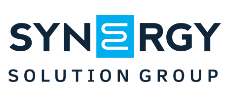 Synergy Solution Group hosted a Service Operations Forum on January 26-28th at the Hotel Derek in Houston for 60 members. The three-and-a-half-day session focused on the people, processes, and technologies Synergy members utilize within their organizations.
Guest speaker Michael Brandwein kicked off the meeting with his presentation on fast and effective skills for outstanding communication, collaboration, and management. "To be a successful leader who continually develops new and stronger skills in ourselves and others, we need to become really expert at one thing." said Michael. "We need to focus on skills instead of qualities."
Throughout the morning the group broke into pairs for different exercises that reinforced different leadership skills. During a listening exercise participants were required to listen to what their partner said and repeat it back to them before adding their own comments to the conversation. "The most critical skill in leadership communication is not talking, it's listening," said Michael.
"This was such a great session about communication," said Jeremy Ettesvold (Interstate Mechanical). "I can't wait to do some of these exercises with our team."
Rob Lehman (Maxair) and Jeff Smith (Brady Services) continued the morning's leadership theme and facilitated an afternoon discussion on transitioning and developing leaders. This topic hit home for many in the group as almost 60 percent of the attendees had worked in the field at some point in their career. Rob and Jeff stressed the importance of creating a leadership development climate where a company's culture and core values help leaders lead. Many in the room talked about the role of failure and how it should be okay to make mistakes. Others shared stories about not knowing what to do on their first day in the office and how different it was from being in the field where they knew exactly what to do.
"I gained a lot from this due to my current position of leaving the field as a technician and transitioning into the office," said Pete Klos (MSC).
The first day ended with a Synergy Showdown, a close up look at how members are tackling the same process using different approaches, on reviews, evaluations, and career planning. Jim Bartolotta (Atomatic) shared the 360 review they are doing with their team members, Lori Cline (Vital Mechancial) shared her one-on-one process she uses instead of a typical review to help with career development, and Bart Gedeon (ISS Mechanical) shared his technician review process.
Story continues below ↓
---