$10,000 Winner Mestek Man Cave Promotion.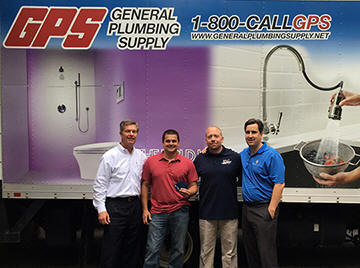 Mestek's Residential Comfort Group, North America's #1 manufacturer of hydronic baseboard and kickspace heaters, recently announced the winners in their "Ultimate Man Cave" Prize Promotion.

Customers purchasing minimum of 100' of residential baseboard radiation and/or a minimum of 5 Beacon Morris Twin-Flo III kickspace heaters entered to win a multitude of prizes including 3 grand prizes. The nationwide promotion ran from October 15, 2015 through February 15, 2016.

The following grand prizes were awarded in a random drawing recently held at Mestek, Inc. worldwide headquarters in Westfield, Massachusetts.

Grand Prize $10,000 Gift Card winner:
A+J Drain of Paramus, NJ

2nd Prize $5,800 Man Cave Package winner:
ProFlow of Rindge, NH

3rd Prize #$2,800 Man Cave Package winner:
Douglas Plumbing of Farmington, CT.
Story continues below ↓
---