TRC Announces 2016 Big Man On Planet Competition.
Thermostat Recycling Corporation announces the fifth annual competition among HARDI wholesaler members to recycle the most mercury thermostats.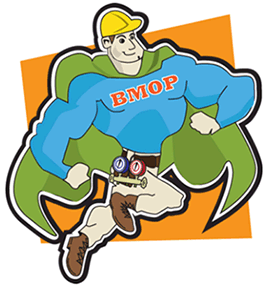 Thermostat Recycling Corporation (TRC) has announced the fifth annual Big Man On Planet (BMOP) competition begins May 1, in partnership with Heating, Air-conditioning & Refrigeration Distributors International (HARDI). BMOP will run through October 31 and all HARDI wholesaler members are eligible to participate.

BMOP encourages HARDI members to promote TRC's mercury thermostat collection program at their branches. To accommodate distributors of all sizes, three winning wholesalers will be determined as follows: the one that recycles the most pounds of mercury overall, the one that recycles the highest average pounds of mercury, and the one with the highest branch participation rate (for distributors with more than 10 locations). Additionally, a $500 store incentive will be awarded to the top three branch locations who recycle the most. Winners will be recognized at HARDI's annual conference, December 3–6 in Colorado Springs, Colo.
Story continues below ↓
---