Registration Open for ASHRAE 2015 Annual Conference, Atlanta.
ATLANTA – ASHRAE has a warm southern welcome as the 2015 Annual Conference comes to the Society's hometown of Atlanta, Ga. The Conference takes place June 27-July 1, at the Atlanta Hilton.
To register or for more information, visit www.ashrae.org/atlanta.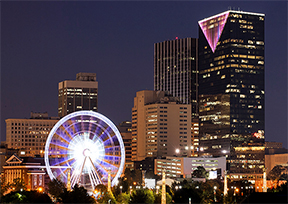 The Conference Technical Program features a strong focus on the design, construction and operation of high performance buildings, refrigeration and the annual Research Summit Laboratories, refrigeration, fundamentals, applications, systems and equipment round out the program.

ASHRAE Learning Institute (ALI) offers two professional development seminars and seven half-day short courses. Included is a new course on understanding Standard 189.1-2014 for high performance buildings, in addition to updates to Standards 90.1, Energy Standard for Buildings Except Low-Rise Residential Buildings, and 202, Commissioning Process for Buildings and Systems. Training topics include commissioning, building energy audits, operation and maintenance, humidity control problems, healthcare HVAC&R systems and ground source heat pumps.

For more information, visit www.ashrae.org/atlantacourses.
Story continues below ↓
---