Green Solutions Means More Greenbacks for HVAC/R Contractors
By Scott Wilson, HVACSchool.org

Everyone in the industry loves to hate the EPA and the increasing number of state agencies that churn out regulation after regulation dictating how HVAC contractors can do their work and what products they can use. The recent extension of Section 608 regulations to phase out HFC-based refrigerants and restrict sales only to licensed technicians has set off a fresh wave of grumbling from contractors.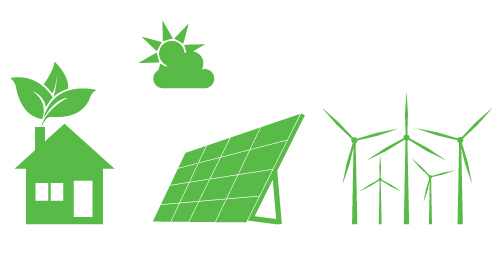 It's true that certification, compliance, and training all carry costs for contractors and mechanics alike. And no one likes to be told how to do their job by some faceless Washington bureaucrat who has never touched a pipe wrench in their life.

But you don't have to dig too deep to realize that, for the most part, these regulations have been good for the HVAC industry, too. Licensing and education requirements have pushed up the level of expertise in technicians and driven many cut-rate, under-qualified shops out of business. New efficiency standards have meant new sales to customers who otherwise would have simply pushed their clunky old systems for a few more years.

The truth is that all the savvy HVAC contractors are getting on the green bandwagon not because the EPA is shoving it down their throats, but because going green is good for business.


Story continues below ↓

---
---

Changes In Regulations Mean Sales For HVAC Suppliers

The fact is, just as the CFC phase-out drove a lot of commercial and residential HVAC work in converting systems to use newer refrigerants, so will the HFC phase-out. Since working with Section 608 substances is restricted to certified technicians, that amounts to a full-employment mandate for years for qualified businesses.

A January 2017 market research report from IBISWorld lays out a 5 percent annual growth rate for the industry and lays the number squarely at the feet of the green building boom: "The growing popularity of energy-efficient systems will boost industry demand."

Green building initiatives also benefit the construction industry generally. A 2015 study by Booz Allen Hamilton found that LEED standards will directly contribute almost $30 billion to the U.S. economy by 2018, while green construction generally will support 1.1 million new jobs.

Not all of those jobs will be in HVAC, but a lot of them will be. A host of federal, state, and local incentive programs are aimed directly at pushing builders into upgrading and investing in energy-efficient HVAC systems, including:

• Section 179d tax incentives for energy efficient HVAC installations
• Solar Investment Tax Credit offering dollar for dollar credits on solar construction
• MACRS IRS deduction rules for accelerated ROI on energy efficiency capital costs
• Residential Energy Efficiency Tax Credits

Green Consumers Create Sales Opportunities For Enterprising Contractors

A groundswell in environmental concern among consumers opens the door to sales opportunities that wouldn't otherwise exist for HVAC contractors. Homeowners are increasingly conscious of energy consumption and interested in using technology to increase their energy efficiency.

A 2007 McKinsey survey showed that nearly 90 percent of consumers are concerned about the environmental and social impacts of products they buy. And they are becoming more proactive about incorporating environmental considerations into their decision-making.

Companies that provide green options are reaping the benefits. In 2005, compact fluorescent lights accounted for less than 5 percent of the lightbulb market. Then General Electric got into the market. In only 2 years, CFLs suddenly accounted for 20 percent of sales and GE's revenues were booming… as was their corporate reputation.

Similar opportunities exist in the HVAC market, as can be seen from the success of NEST thermostats in the residential market. Smart thermostat sales increased by 125 percent in 2015. Smart HVAC sales staff can use the same sentiments to push high-efficiency upgrades such as passive solar heating and heat recovery ventilators.

The BMS/HMS (Building and Home Management System) trend opens another opportunity for contractors in the service department. Remote monitoring can generate business from issues that consumers might never have become aware of themselves.

It's also pretty lucrative—a service call that otherwise might never have been made.

New Systems Mean New Problems, Which Mean More Service Calls

It's a great selling point for more energy efficient HVAC systems that they run more efficiently and cost less to operate than older units, but there's another aspect to some high-efficiency HVAC gear that is less widely advertised but equally profitable for contractors.

Higher mandatory efficiency standards for HVAC equipment has lead some manufacturers to use thinner copper for the evaporator coils in their compressor units—more efficient when they are running, certainly, but also more likely to leak… a new source of service calls for many mechanics.

Control systems have become more complex, which both increases the likelihood of problems, while at the same time making problems easier to detect.

Another new source of revenue from modern HVAC systems is in monitoring those systems. Cloud-based controls allow HVAC contractors to keep an eye on customer systems from anywhere in the world. These fixed fee services represent a steady stream of revenue that doesn't require a great deal of labor. And because proactive monitoring can turn up issues before they become critical, it's also great customer service—a good way to ensure repeat business.

Like any sort of change in any industry, the green wave sweeping HVAC offers opportunity along with the challenges. The smart and profitable contractors that seize those opportunities will be the ones still standing in twenty years with more customers and more revenue than ever before.

About HVACSchool.org
HVACSchool.org is a career and education resource committed to making jobs in the HVAC/R trade more accessible. Many looking to get into the trade say they need guidance when deciding on the right apprenticeship program, technical school or vendor training option available in their area. As an unbiased resource, HVACSchool.org provides the answers they need.