Outset Seal
Outset Seal is the adjustable wall that seals penetrations for both central and mini split systems. It resists mold growth, deters rodents and insects and is UV resistant. Outset Seal can be used for both new and existing installs making it the easiest product to use with its hinge style closure.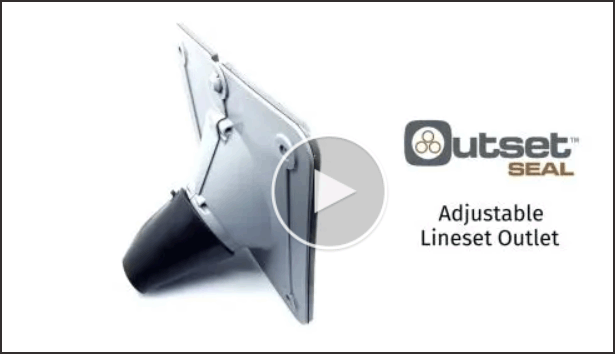 Features
Blocks air leakage, moisture, rodent intrusion, wall penetration
Suitable for new installation or retrofit projects. Easy to install
High quality, UV and weather resistant, durable
Innovative flexible sleeve design reduces piping vibration & noise
Work with both mini-split and central systems


SKU:84006
UM:Case(s)
CASE QUANTITY:4
Founded in 1937, RectorSeal has centered around a simple growth mission: to provide innovative solutions to the professional trades. RectorSeal supports the heating and cooling, plumbing, electrical, and construction industries with a wide variety of products, services, and support programs.
Please visit www.rectorseal.com for additional details, and follow us on LinkedIn, Facebook, YouTube, Instagram, and Twitter for the latest product enhancements and news.