The IsoClean is designed to be a simple plug-in-play solution for facilities that want to provide HEPA filtration in any environment. The combination of a high number of air changes per hour and excellent filtration makes for one of the best mitigation tactics against airborne pathogens.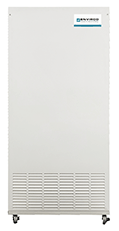 IsoClean CM
With up to 1700 CFM, The CM is an excellent choice for larger facilities. 99.97% high capacity HEPA filter standard, optional UV-C disinfection light. Recommended applications include restaurants, education and manufacturing facilities.

Learn More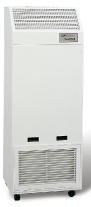 IsoClean 800
The original IsoClean model is capable of 800 CFM of HEPA filtered air with 99.99% HEPA filter standard and 99.999% ULPA upgrade available. The 800 can also be used to create a negative pressure environment. Recommended applications include medical offices, hospitals and waiting rooms. UV-C upgrade is available.

Learn More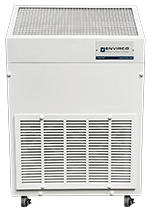 IsoClean 400
The 400 comes with a 99.99% HEPA filter and produces up to 400 CFM and is ideal for classrooms, exercise facilities and shops. UV-C upgrade is available.

Learn More


IsoClean Brief Overview
Need more information? Download/view our information page with specs, shipping dimensions and air change rates.