Bell & Gossett introduces the newest generation variable speed ECM smart circulator ecocirc® 20-18/ecocirc+ 20-18 now available for hydronic heating and cooling, potable water systems.
The ecocirc 20-18 is the one pump that replaces 70.
Bell & Gossett's powerful new variable speed ECM smart circulator is so versatile, it can replace as many as 70 different pumps on the market today. That means you can drastically reduce your inventory in warehouses and on trucks, making the ecocirc® 20-18 the simple solution for a wide variety of heating, cooling and potable water applications.
Plus, it's one adaptable, efficient, connected pump.
The ecocirc 20-18 can adapt to a multitude of applications because it's equipped with the most modes and the widest fluid temperature range of any circulator. What's more, it provides industry leading efficiency at EEI levels at or below 0.18. On top of all that, the ecocirc+ 20-18 model has Bluetooth connectivity, giving you total control of your pump from a smartphone. It's one versatile pump.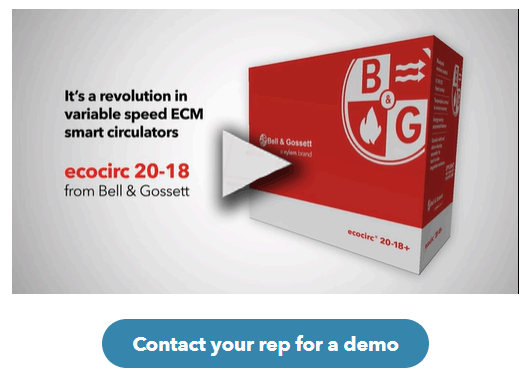 It's one pump with two highly-efficient versions.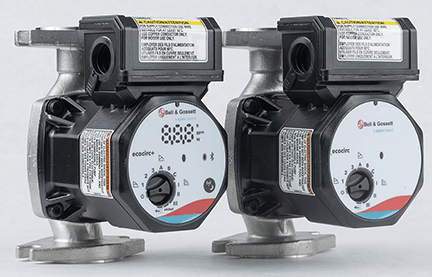 ecocirc 20-18: The basic version is a reliable, efficient variable speed ECM circulator with a variety of features that make it suitable for most residential systems.
ecocirc+ 20-18: The "plus version" comes with all the standard features that come with the basic version, plus an assortment of smart features that put control right at your fingertips.
Discover the one and only pump you need.
To build and operate an efficient water system, you need both the right products and experts who know the application. Bell & Gossett's trusted network of partners have the experience you need to get the job done right.