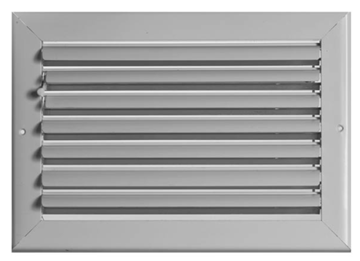 Frame and blades are 6063 extruded aluminum alloy with 200-R1 satin anodized finish. The frame has a typical wall thickness of .050" and is separated from the blades with injection-molded nylon bushings...this method of assembly eliminates corrosion and vibration. the frame mounting holes are dimpled, allowing for a counter-sunk fastener head appearance.

Register blades are curved in design, individually adjustable and spaced 1" on center. At the outer edge of the frame is a specially engineered channel which retains an extruded flexible vinyl bulb gasket that produces a positive air seal at the mounting surface, minimizing smudging.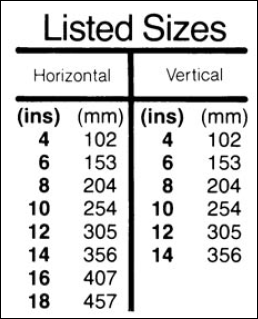 The register blades and damper blades are mounted in the same extrusion. the parallel blade damper is operated from the face with an aluminum operator handle.
Square and rectangular patters are available. Suitable for ceiling application.

Available in clear anodized, white or a variety of custom colors.
AirGuide Manufacturing manufactures grilles, registers, and diffusers for the HVAC industry. The company is approaching its 50th year and has 140 dedicated employees operating from a 52,000 square foot facility. For more information please visit us at www.airguidemfg.com.