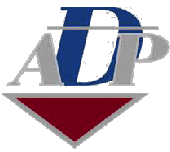 Contact ADP
Sales, Marketing & Customer Service
Advanced Distributor Products
2175 West Park Place Blvd.
Stone Mountain, GA 30087

1-800-848-2270
Manufacturing & Engineering Facility
Advanced Distributor Products
1995 Air Industrial Park Road
Grenada, MS 38901
Technical Assistance
1-866-303-8634
Warranty Department
1-866-303-8639
E-mail:
If you need technical assistance, please contact your local distributor or contractor.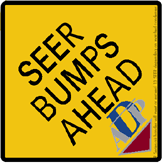 Advanced Distributor Products
High-Efficiency R Series Air Handlers.
Designed for flexibility in meeting and exceeding 13 SEER standards
Premium standard features on ADP ís higher-efficiency air handlers enhance residential HVAC systems.
ADP has created a new line of flexible, high-efficiency air handlers with premium features that help to reduce energy needs and control the cost of installation and maintenance as well as meet new 13 SEER standards. New R Series air handlers feature a wrap-around flange, designed to make the heavy-gauge, painted steel cabinets stronger and more airtight. he no-rust drain pans feature an antimicrobial additive to resist mold and mildew growth and are designed to stand up to high temperatures. Suitable for use with R-22 and R-410A systems, the units help to save time in the field with its easy-access panels.
Extra flexibility, efficiency and durability: Hallmarks of premium ADP Design.

ADP's new high-efficiency air handler meets or exceeds new U.S. energy standards, which will help home owners to control annual utility costs. High-efficiency, two-speed motors provide cost-effective operation, while heavy-gauge cabinets have flanges on each side to increase durability and control air leakage to two percent or less, according to independent ETL testing. Drain pans are made of advanced polymers, which resist hear to 450 degrees and prevent rusting.

Each air handler features dynamically balanced blowers that run quietly without vibration. ADP's patented lance fin design and rifled copper tubing provide superior hat transfer for a higher degree of comfort.

flexibility in matching indoor and outdoor HVAC products make it easy to enhance yearly efficiency beyond U.S. energy standards. All R Series air handlers meet 13 SEER with out the box, and by pairing an ADP air handler with any compatible condenser exceeding 13 SEER, yearly efficiency can be increased.

Contractors appreciate ADP's easy installation and maintenance.
Every ADP air handler was designed to reduce service time and cost, but the new R Series models feature the most advancements to date. Dual drain connections on the left and right sides as well as versatile electrical connectors on the tip, right or left sides allow for superior flexibility in installation. Brackets securing the coil assembly for horizontal installation make sure no internal components shift. The quick-access blower panel and two independent panels come standard and increase ease of service.

The standard build-in filter rack, available factory installation of electric hat and the optional fan-delay can save even more time in the field. A single-point connection kit means only one wire feeds into the unit, saving installation time. All units are fully tested in the factory for reliable startup.

Download Literature: Color Brochure Spec Sheet Installation Instructions